So, January turned into a busy month... December was dead and I got to rest a bit but man second week in January came back at me in full force!

First I had Leah and Darren's wedding which I have already blogged about but then I had, couples sessions, a ladies night, and a family reunion just to name a few... it's been a good month and I'm not quite sure I can catch up on all my blogging so I'm going to give it to ya all in one!!!


Right after Leah and Darren's wedding I met up with Miss Britnie for some head shots, she'll be submitting them to an acting agency soon, I'm still editing some of her favs but here is one that I liked a lot...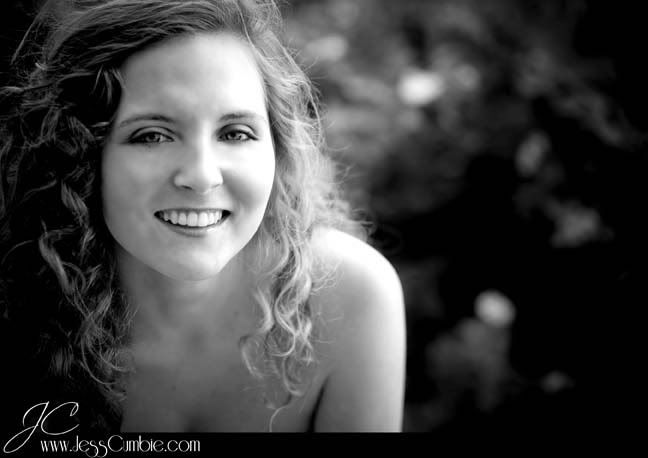 Now we move on to some steamier ladies... These ladies scheduled a "ladies night" with me to have photos to give their hubbies for Valentines Day... This shoot was almost a total disaster. It was out near PVB which is pretty far from my house, and I gathered all my studio things together, all my gear some props and set out for my evening with these 4 lovely ladies. I get allllll the way out to Nocatee and realize I have no CF cards for this shoot.... not even a 1gb with me!! My marvelous husband drove all the way to best buy got me a card drove it to me, only to be the WRONG type of card, then he drove BACK to best buy to exchange it then back out to me then home! I'm telling you ladies I've got a good man... he wasn't a very happy man but he's "a mighty good man, yes he is!" The lovely ladies of that night weren't even phased by my hour and a half delay they simply drank a bit more and primped a bit more, lol. It all worked out really well and produced some of my favorite images from a ladies night...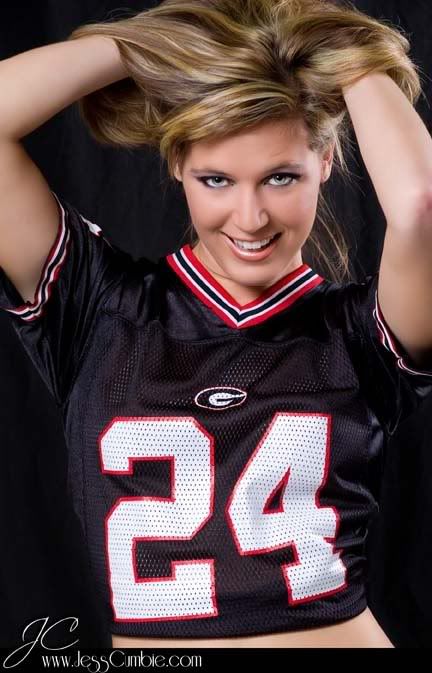 Aren't they HOT!

These ladies weren't the only ones to wear lingere for me this month... my lovely photography partner also did a little modeling for me... as part of the art series we are displaying at 1st street tattoo gallery.. Tara has quite a few tattoos as most of you know and we did a little mini session taking some really cool photos of those tattoos which you can see Wednesday night at artwalk (wink wink, nudge nudge) Here is a cool portrait we ended up with at the end of our shoot...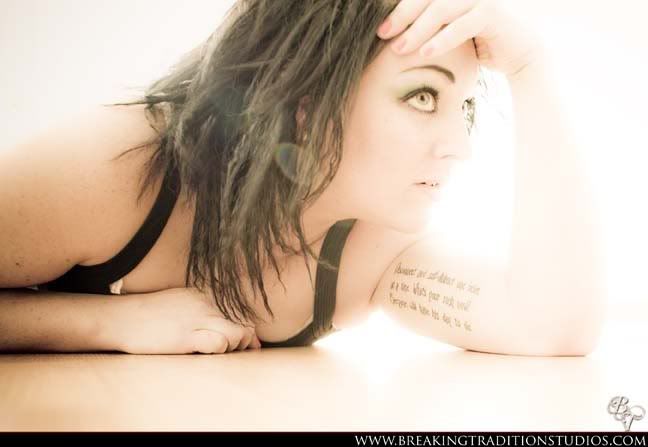 You can see more of the images if you are friends with Tara on myspace or on the Breaking Tradition Studios myspace page under the behind the lens photos and maybe some behind the scenes photos that show what a mess we get ourselves into sometimes...

I'm also working on a special project for a family member that I can't mention cause I don't know how many of my family members read my blog (not likely that many do) either way I promised my lips were sealed while I worked on this project, and everyone will know about it and see it soon enough.. but as I'm working on it (like I said it's for family) I discovered a photo of myself, as a blond...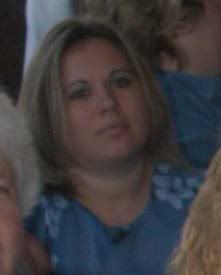 Talk about a nightmare!!!!

And I must be on a black and white kick these days... all my fav photos from recent sessions are the black and white ones...

I met up with another couple about a week ago who are recently engaged, we roamed the streets of downtown then got rained out but not before we got these images...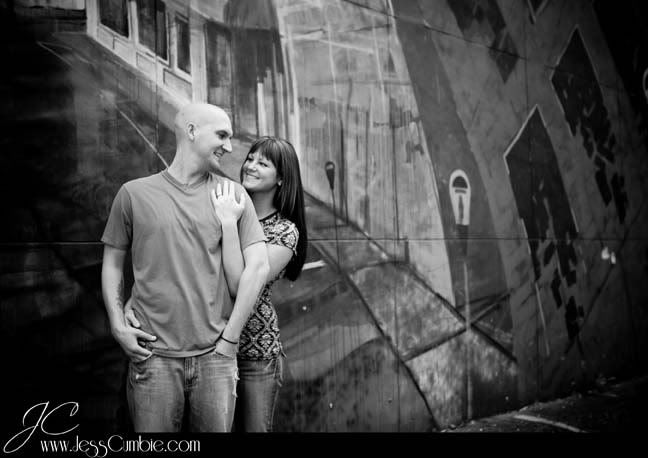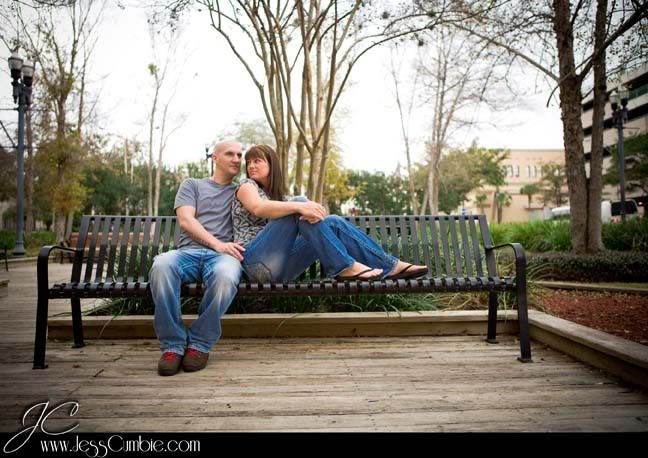 And now you are as caught up as I am... Yesterday I met a family of 30 in memorial park for some really cute and fun family reunion style photos... I haven't even begun the work on them yet but as soon as I do I'll post up a couple of them... Wes and I had a blast with this family! They were very entertaining!!