Just kidding... not a lot of crazy...

Eden came by this AM to drop off her cell bill $$ and as soon as she left the driveway her back tire blew... Ummmmmm AGAIN! this is like the 4th tire blow out in like a year! totally retarded so our AM started with Wes changing Edens tire.... then we were off to Calahan for Ashley's Maternity shoot... She's SO easy to shoot, A she's pretty, B she follows direction well and I can nail my shots in one or two tries..... C she's super cool!

From there, we went to Nanna's for Miss Syd's 3rd Birthday Bash!!!!! complete with her own blow up bounce house!!!! oh yeah!!!!!!


Wes changing the tire...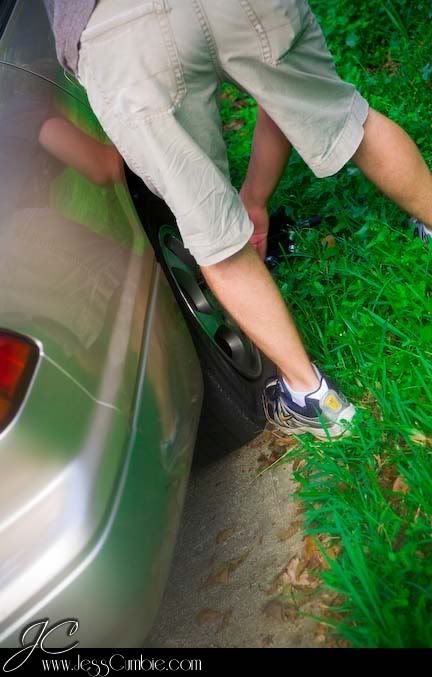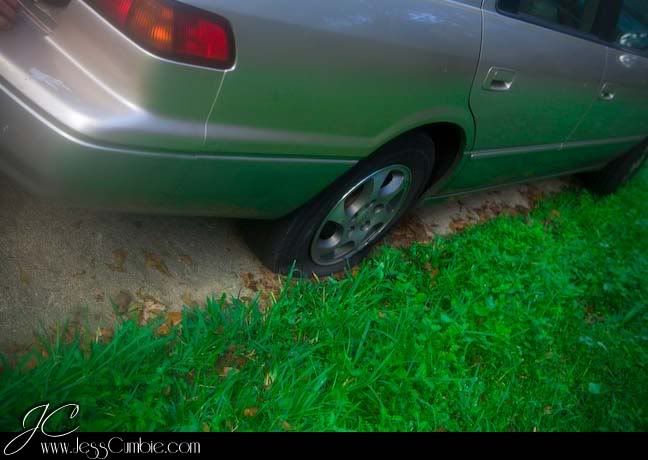 Love that cool haze... yeah that's what happens when you break a cardinal rule... taking the camera from cold house to muggy hot outside... BAAAAAAAAAAAAD



This is what I saw as I exited Ashley's house... I can soooo see the appeal to living in Calahan or an outskirts place like it... I love the country to live but I want to be close to the CITY baby... That's why I love Pickettville! I miss my little house!!!!!!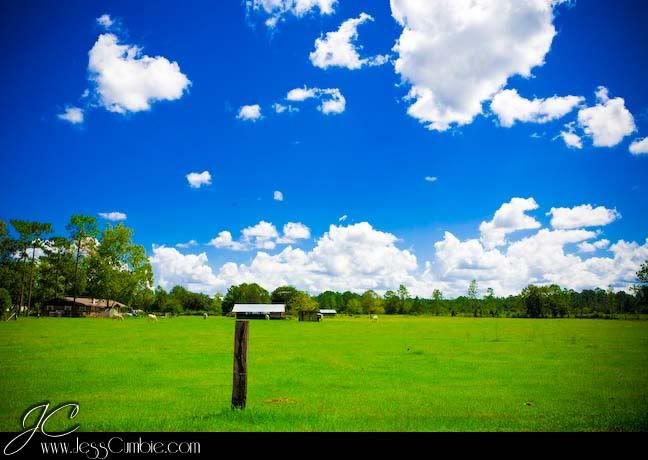 Some of the FAM..... the green shirt to the left is Rhonda... been in town a week saw her today, barely got to talk... won't see her again for year or so.... Love her though.... she's so Sassay!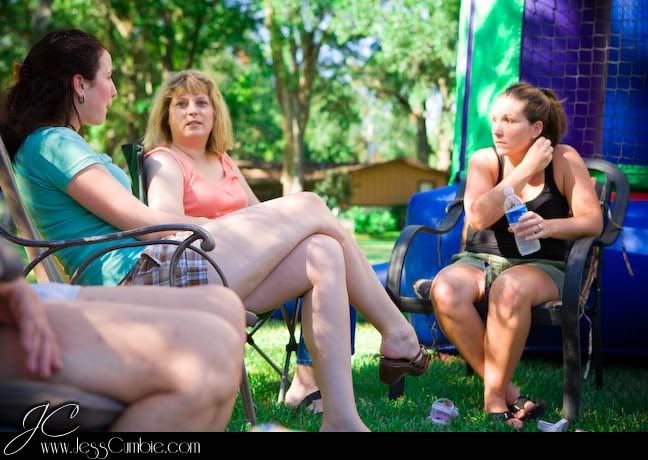 It's the birthday girl, getting a drink and break from jumping... I bet she slept good tonight.... once the sugar rush went away...



The birthday girls parents ~ my cousins Billy & Lydia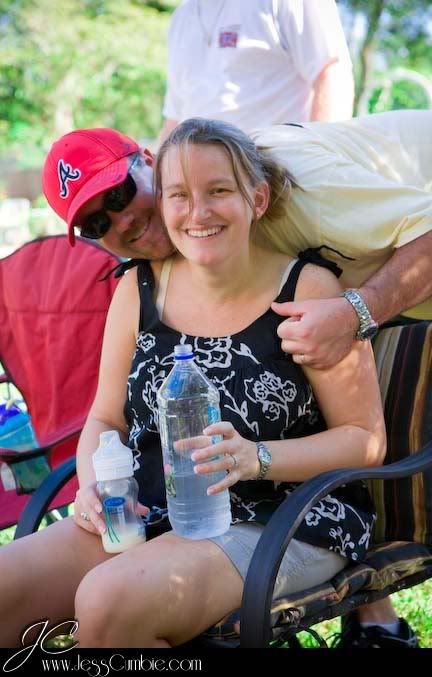 The new addition... Mr. Will... who I have to admit is ADOREABLE and he stole my heart today.... he got handed to me, wet and a weeee bit squirmy.... I took him inside to change his diaper where he just smiled at me we had a good little time searching for the diapers, a changing blanket so I didn't get the bed all nasty, trying to figure out if he got powder... He didn't help much in the direction of things but.... we had a moment



and Miss Syd.... the Master poser!!!! Girls, if you want to learn to pose.... spend a day with her she'll show ya!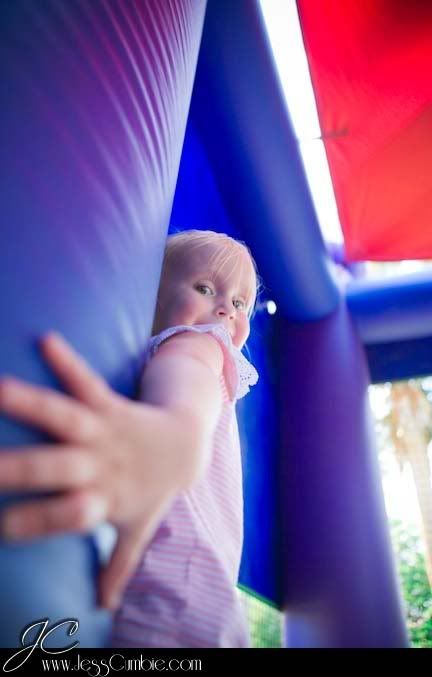 Wes enjoying some Hungry Howies....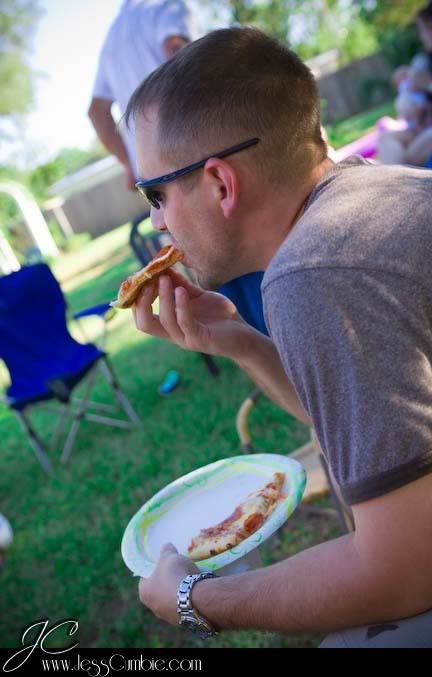 Incase anyone wanted to know it was a "Princess" themed party....



See.... PRINCESS!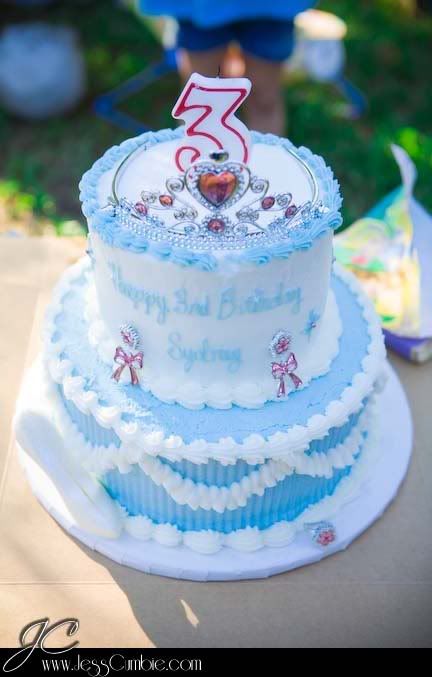 She kept stealing icing off the cake!!!! hahaha...



There should be no question why this child has my heart.... Her mother and I are SO much alike in many ways and I see SO much of Lydia in her and a lot of Billy too... she reminds me of me when I was a kid (from what I've been told and remember) she's spoiled rotten... and is smart enough to know it already!

She's competely AWESOME!!!!!!