Well I figured two days no photos on the blog would be bad... seeing how I had planned at least 5 per day.... *sigh*

Today was another really super boring day in the office... Well boring photo wise I got A LOT done... I finished Ashley's photos, some re-edits that I wanted to do, and the start of Lauren's Senior Session so all in all it was a very very productive day.... Aside from my bad tummy ache that hit me around 11am....

My computer on the other hand was not all that happy with me and decided to kinda slow down towards the end of the day so I had to close everything down and defragment..... For the first time since I've had this computer and disk keeper it took more than an hour to defrag!!!!!

It was out of control!!!!!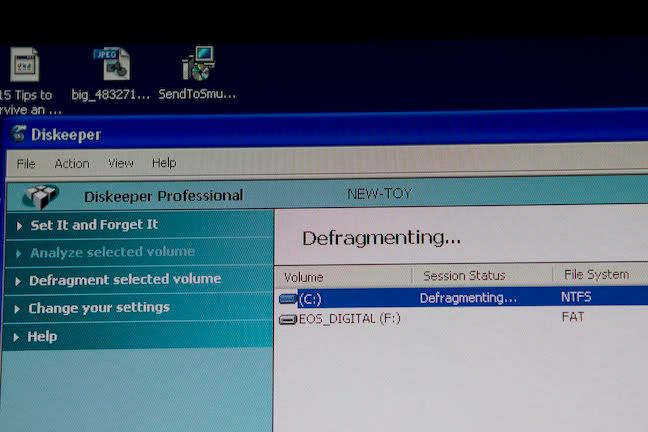 OK just in case you didn't see how out of control it was.... here's the color legend right.....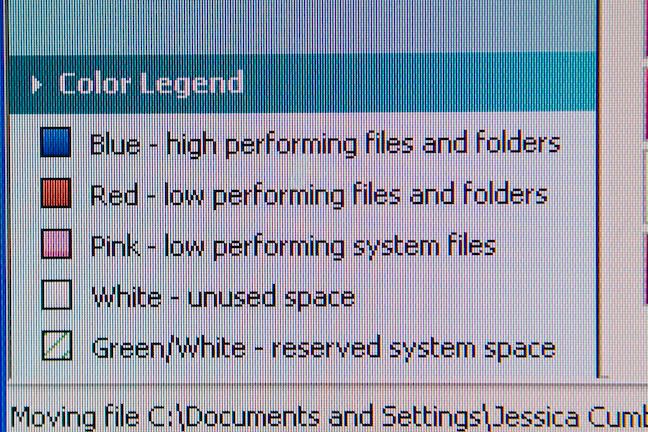 LOOK AT ALL THAT RED!!!!!!!!!!!!!!!!!!!!!!