OOOOOK.... so, as you all know I had a formal event where I had to do the... what I like to call "prom photos" people walk up stand here or sit... and snap snap... thank you enjoy your night...

NOT a ton of creativity involved there... no real portfolio builders out of the bunch of photos but, still needs to be done, the guy called me we had a great conversation on the phone and I really did have A LOT of fun!! Everyone was pretty well happy go lucky and there to have a good time! So it was nice...

Lastnight I had a whole room all to me onesies! It was really pretty cool... we took the uber formals lastnight everyone was dressed nice stood in front of the backdrop and say cheese!!!

Well during the lul... while everyone ate dinner Josh shows up!!! "just riding around" he says... keep in mind we are in PONTE VEDRA BEACH people!!! LOL Either way I love getting to spend time with my family and I like having people around me to talk to and entertain while I'm doing shoots... just how I am.... I don't like to do anything alone... lol

OK, I'm going to let the photos tell the story from here...


"I have a dream!!!"



Sea of Jessica!!!!!



Stamp of approval... my logo and this face... who wouldn't want to hire me!!!! Maybe I'll make this my new ad... LOL



My FAV water!!!! sooooo delish!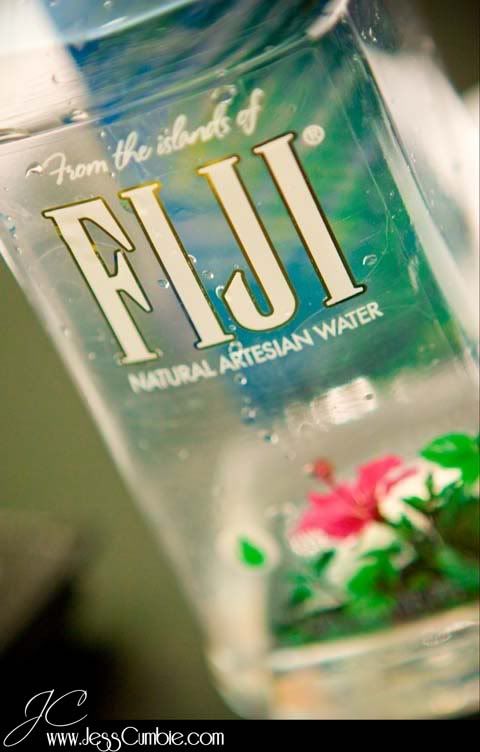 OH I found my other shootsac cover!!!!!! I can finally wash my black and red stripes!!!!



The light fixtures above me....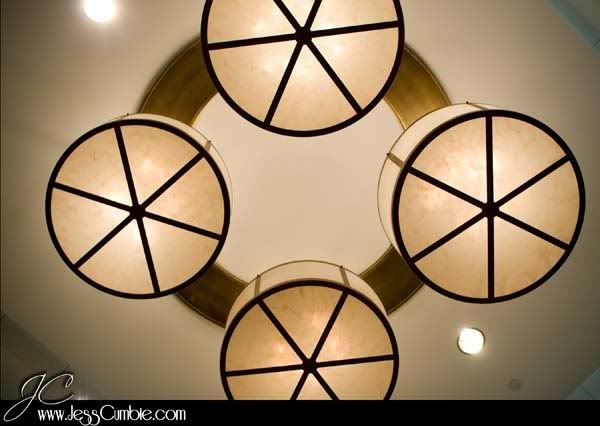 to his own drum people..... marches to the beat of his very own little JC drum....



Our refreshing cokes....



OK.... sooooo I'm IN LOVE with slow shutter stuff... I'd shoot only that if it were up to me... I love that it makes something unique each time... This one Josh couldn't stop laughing... maybe it had something to do with Wes smacking him on the top of his head the whole time... (Tara, ISO 100 15sec shutter f/7.1 I believe)



This one is better... :)



Here are the other people in Chili's lastnight.... of course they have no idea they were part of my project...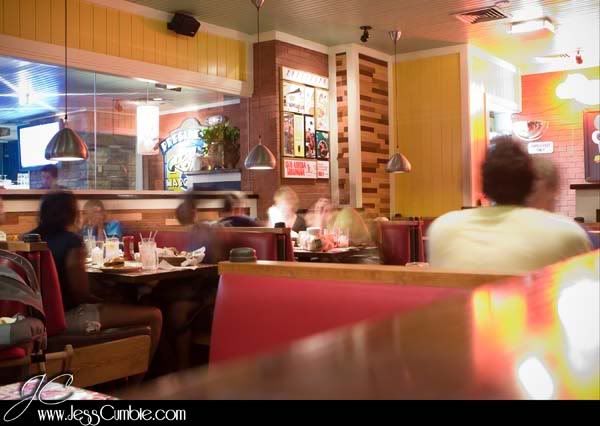 our drive home lastnight... 2sec shutter...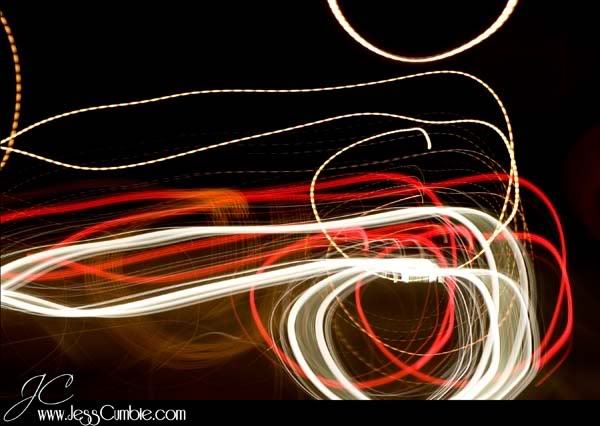 trying to make a "JC" no worky so good